If you are a high-value product or service marketer, either B2B or B2C, you have probably tried traditional marketing initiatives, perhaps with some degree of success, including person-to-person presentations to promote your products or services: trade-shows, cold calling, events sponsoring, industry breakfasts, etc. You might have also used some mass media such as radio spots, some direct mail, etc.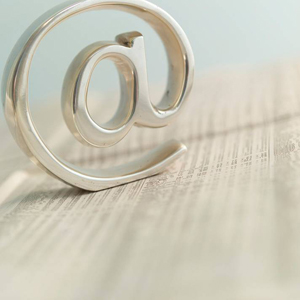 Over the last couple of years there has been a fundamental shift in the way that people learn, compare and ultimately buy. Connectivity speeds over the Internet have increased, the access to information has been made easier, and device performance has improved; your audience is now more connected and it is possible for them to, for instance, go through a presentation webinar on their phone while sitting in traffic.

People also now have incredible ways to select what they want to hear and what they don't want to hear, and this is also changing the mindset as it comes to researching and gathering not only information but also gaining confidence before making important business decisions. With the increased flexibility and connectivity your customers can now use interactive media to research, learn, compare and evaluate alternatives on their own time, leaving interruption-based traditional marketing behind. And also being able to gather important information that was traditionally only delivered by experienced sales persons and consultants. They do this all on their own.
Evolution of New Media - Internet as a Network of Networks
New media marketing is a popular subject today, and has been since the Internet became a medium for engaging audiences, primarily because it allows an efficient 2-way communication between users, irrespective of physical distance. The advantage of interactive media marketing channels is 2-fold: 1) it allows a real two-way communication between you and your audience, and 2) It allows you to put information in front of your audience, which they can consume at their own pace. Hence, it provides better reach for the marketer to capture his/her consumer.
But the big fat question of today is: How can you leverage these interactive media platforms to reach your target audience? How to make your brand -i.e. product or service value- visible in the cluttering of products and content, and as competitors are mushrooming in every segment of business?
The paradigm here is in the word reach.
Why don't you pose the question a bit differently:
How can you leverage inteactive media platforms so that your target audience can reach you and learn about you; how do you make your brand - i.e. product or sevice value - matter in the cluttering of products and content as competitors are mushrooming in every segment of business, to which your buyers are exposed frequently.
The potential of catching eye balls has been unleashed as interactive media offers lots of ways for your audience to reach out to you. Here are 11 ideas you can implement.
Create online education centers for your clients -> where you, as an expert in your field, offer advice for your potential clients on their business issues -> Online copy writing and advanced content creation

Create news about ways to approach a particular problem -> Web PR

Structure your information so that people can find you -> Search Engine Optimization

Come up with an original idea that touches a business problem in an unorthodox way -> Viral marketing

Test and deploy search intent and buying intent of highly targeted keywords across different platforms -> Search Engine Marketing

Hyper target your audience down to the individual -> Social Media Marketing

Communicate value to your leads with a follow up system that helps them in their business -> Lead nurturing campaigns.

Associate with others in your industry -> Affiliate Marketing

Engage with your clients in real-time ->Live Chat + twitter

Go to networking events and share your ideas... online -> professional networks such as linked-in or industry specific groups.

Provide informational brochures: this is taken to a whole new level with interactive media allowing those brochures to become advanced content that allow your client to really get familiar with your product or service: webinars, podcasts, white papers and business presentations online.
If you are able to place your message through these platforms in a way that is really valuable for your customers, and you are able to engage them by offering advice that is significant, the return can be quite substantial. Since the cost of entry however is so low, you might be tempted to try some of them on your own. We highly recommend you to get the guidance of an Internet marketer you trust; at least so you he can give you a roadmap.
So, the advantages of new media vs traditional media to interact with your customers are:
Lower cost-of-customer acquisition: If you truly focus on helping your customers through advice and education, interactive media will turn out to be much more economic for your company compared to traditional media from a cost-of-customer-acquisition perspective.

Flexibility - leads to better decisions: Interactive media is very flexible in terms of scheduling and launching. In addition, it allows to have 2-way conversations with our buyers about a new product or service, or about a particular problematic that your clients are dealing with.

Measurability: all of your marketing efforts with interactive media can be thoroughly measured, allowing you to track the ROI with a high degree of confidence.
Lastly, if you have been successful utilizing traditional methods to reach your audience, it is likely that you are positioning your company as a credible, reliable and trustworthy resource. All it takes to utilize interactive media marketing successfully is to adequately organize the knowledge you have already, in a well presented, easy to consume series of content that you can publish and promote, and track response to it.